What it takes to be a leader
The Waldun Group is not satisfied to be "run of the mill." We want to excel as a leader in the industry. For this reason, The Waldun Group has integrated the various aspects of cedar manufacturing, producing cedar lumber, shakes, and value-added rebutted and rejointed sidewall shingles. In fact, the Waldun Group is the largest company in the world manufacturing such a selection of cedar products.
For all your Cedar needs, please visit our sites below.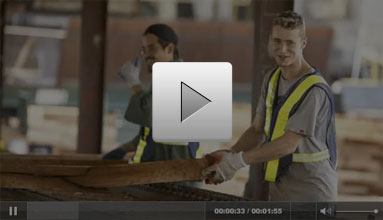 Waldun
Waldun Forest Products
For over thirty years Waldun Forest Products has been taking pride in our craftsmanship of quality shakes and shingles. Today, we are one of the select few companies in North America capable of meeting the ever-changing demands of our customers.
Visit Waldun Website
Stave Lake Cedar
Stave Lake Cedar
Originating in 1938, at the end of the Great Depression, Stave Lake is steeped in history. Our esteemed track record continues within the Waldun Group, with whom we have been producing remanufactured shingles in a variety of artistic patterns since 1992.
Visit Stave Lake Website
Twin Rivers Cedar
Twin Rivers Cedar
In 1995, Twin Rivers sawmill was built, reflecting the company's growth within the cedar industry, and meeting the needs of customers for one-stop shopping. Buyers are now able to purchase a mix of quality cedar lumber, roofing, and siding with a single order.
Visit Twin Rivers Website